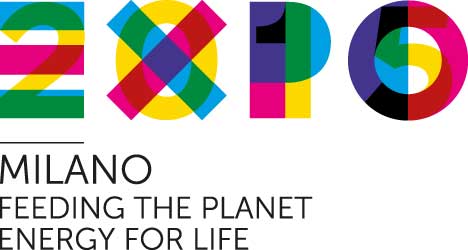 The Expo 2015 in Milan is the most important event in Italy this year, and its slogan is "Feeding the Planet, Energy for Life".  But what about sustainability on the Expo? Here a sum up of the Interview with the sustainability manager of the event, Gloria Zavatta, published on Ecodellecitta.it on April 28th 2015.
Zavatta is responsible for the annual sustainability report for the Expo. From 2013 to 2016 every year she and two other coworkers and consultants from University Bocconi and Politecnico di Milano evaluate all the impacts of the exposition on the environment.
The main aim of a report on an event with a big impact like the Expo is to include macro goals like energy, climate, consumption, mobility, air quality and water pollution. But as this is the first time a report is published for an event with such a long duration there is no way to benchmark it with other events. In fact it is meant to be a real benchmark for future universal expositions, like the next one in Dubai in 2020.
According to Zavatta, a big sustainability topic for Expo is waste management. She states that this year the rate of differentiable waste for recycling was around 70%, which is according to her a good value, but still there is no real benchmark possible.
The differentiated waste gathering is divided between paper, plastic and metal together, glass, biological waste and undifferentiated waste points, which are indicated in italian, english, and french. but also in a smaller font in spanish, chinese, arabic and russian.
For expositors the Expo management decided to force them to accept some strict measures to reduce waste,  for example all plates, forks, cups ecc. have to be made out of biodegradable material.
Source: http://www.ecodallecitta.it/notizie/382651/la-sostenibilita-di-expo-2015-intervista-alla-sustainability-manager-gloria-zavatta