Agbogbloshie.
This is the name of a city in Ghana, whose big part of livelihood is based on the electronic waste – e-waste-  management.  Typically,  a few km away of a soccer field, there is a slum where the e-waste boys  are burning wires in order to get some copper and re sell it.
Agbogbloshie is not alone: developing countries are fastly becoming pollution havens, because the world still doesn't know how to efficiently manage the quantity and the quality of the e-waste produced.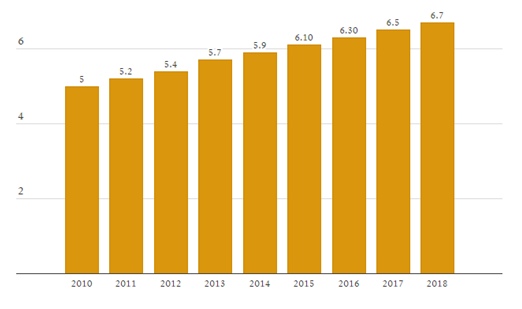 In 2016  each citizen threw away 6,3  kg of technology  which was either unused or misfunctioning.
Environmentally speaking it actually  does not make any relevant difference, because the tech device or its components are so precious and costly that it is pretty much logical to recover and give them a second life. Only that, economically speaking it is very much logical to export it to developing countries where legislations on the safety of workers managing hazardous wastes is inadequate.  Greenpeace reports that in 2005 inspections of 18 European seaports found as much as 47 percent of waste destined for export, including e-waste, was illegal.
And here we come back to Agbogbloshie and co.,where you can find along the streets  locally repaired printers flown there from Rome, toxic ground waters and  e-waste boys bearing a cancer.
Changing the world, one device at a time
What us consumers can do in order to counteract this stiggering phenomenon is to:
Repair misfunctioning devices
Reduce our i-tech expenditure, and do it smartly

Source: ifixit.com
When it comes to repairing even dummies (falling in the cathegory the writer here) have a chance thanks to the amazing project of iFixit, which is  a  Californian company whose mission is the one to teach the world how to repair everything: on fixit.com  20k+ opensourced manuals are available for free, while they gain on the store which sells repairing kits and tools.
However, if you are planning to change your device there are some interesting alternatives you may consider. Fairphone is a hot topic and one of them.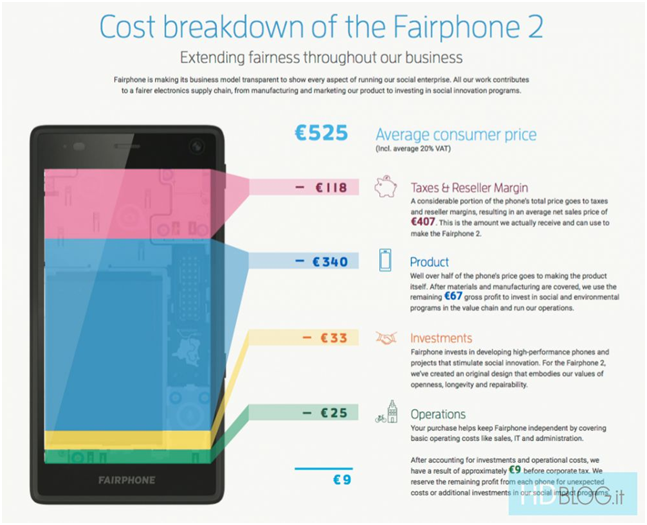 The Dutch company defines itself as a social enterprise, which produces smartphones improving the electronics value chain focusing on
 Mining,  integrating as much as possible responsibly mined materials
Designing, based on modularity
Manufacturing,  caring for workers
LCA (Life Cycle Analysis),  getting it easy to use, resuse and recycle
Social entrepreneurship, through CSR disclose, engage and show consumers how it all gets done.
Fairphone 2 was recently released and we asked one of its users to give us his eminent opinion.
Maicol Urbinati, from the MAKERN association in Rimini (http://www.makern.it), who is doing an awesome work to spread the word in Rimini about technological innovation, Open philosophy and Do It Your Self:
For years now, through my activism in several movements ( zeitgeist , transition town , decrease happily , purchasing groups ) and the Association MakeRN  I have been carrying out a battle for a more ethical and sustainable economy and against the planned obsolescence of products , particularly in the technology sector , which are designed to break and to be changed frequently in order to let the companies increase their market shares . Hence,  as soon as I heard about the project of an ethical smartphone I had my eyes blinking! However I did not buy the first version, since then  I got  my own fully functional smartphone.
And so how has been your experience with FP2 so far?
 To convince me was the fact that in addition to the ethics behind it, there is its modularity logic: its  pieces  are easily replaceable and interchangeable and even replacing the screen does not need any screwdriver but just opening   two clips and remove it! This will also keep updated the hardware part of the smartphone without having to replace it entirely with another to keep up with the times,  but simply by updating the form that interests us, and this should provide a lifetime of at least 5 years! In such a way the seemingly high price is more than justified and it becomes a really great investment. Another positive note is that its original back cover protects the screen already and it does not need any additional of it, so you are saving resources while respecting the environment. Additionally, I must say that the smartphone works well and even a few days ago they released the software (based on Android) with an open source license, which would enable the online developers' community  to improve it further and make it even more efficient and powerful!
What can you ask for more?