This Sunday the Green Column is celebrating an inspiring and good event.
This Thursday, the 23rd of June, Solar Impulse, an aircraft solely powered by solar energy, completed its first transatlantic flight: 71 hours zero emission cruising from New York to Seville!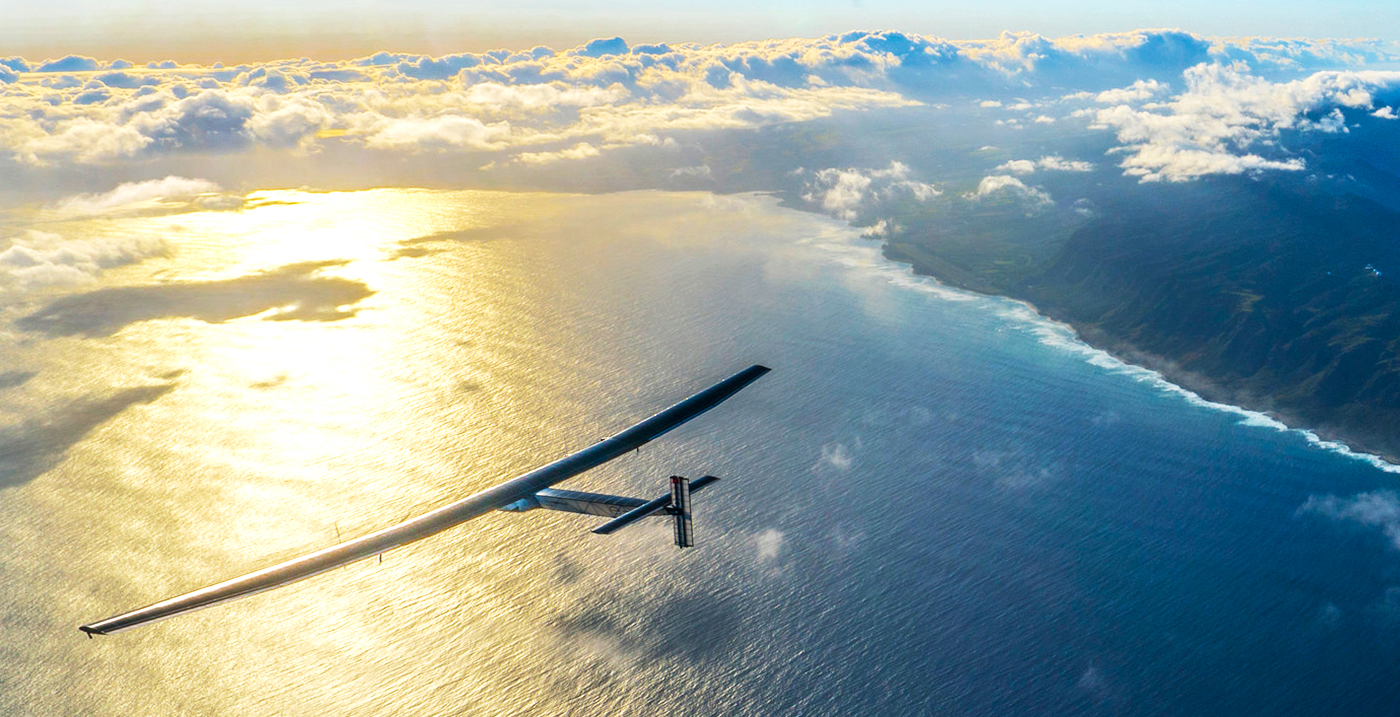 What is Solar Impulse?
It is an innovation-driven project, whose founders are the two Swiss  Mr Bertrand + Mr Borschberg, a medical doctor and an engineer,  who proclaimed themselves ambassadors of clean energy.
In fact they achieved it and showed it  up in the air as a symbolic political message:  an inspirational push to implement a strong  clean energy transition on the soil.
After all, if it is successful in the air, why shouldn't it be on the ground?
They are actually at their 15th solar flight after beginning in 1999, after 12 years of ongoing R&D, achieving 8 world records and conquering the financial support of important investors such as Omega and Google.
Solar Impulse is actually not the first solar plane, but it is the first to fly day and night, without any fuel, only using energy stored in its batteries, weighting as much as a car, covered with 17,248 solar cells.
Here is their history: http://https://www.youtube.com/watch?v=VHwy2ABbo6Q