A Recent news: Nijmegen was announced to have accomplished the title of European Green Capital of 2018.
James I of England used to say "No news is good news". Actually it is no news that a green, fairplay, lovely Dutch city was named to be sustainable award-winning one.
But we wouldn't say it is good news at all.
Lets read why.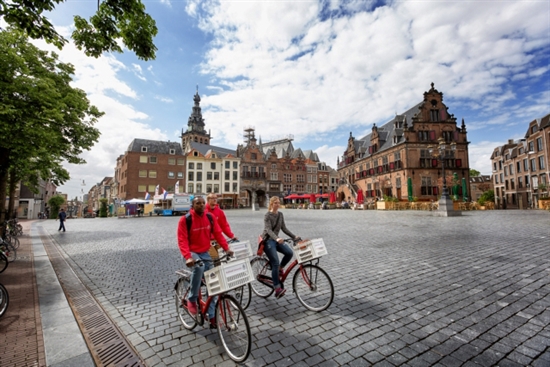 What is a European Green Capital?
it all began on the 15th may  2006 in Tallin. A bunch of European cities decided to take the initiative of awarding each year a city which has proved to be the sustainable standard-bearer.
A few years later, in 2008, the European Commission decided to sponsor it,  attaching the motto "Green Cities – fit for life".
European cities which feel brave and green enough can easily apply for the recognition, which may be approved in a ceremony night some time later. The winner will be the only one who performs better under these perspectives (taken from the website of the European Commission):
Has a consistent record of achieving high environmental standards;
Is committed to ongoing and ambitious goals for further environmental improvement and sustainable development;
Can act as a role model to inspire other cities and promote best practices to all other European cities.Being a European Green Capital is therefore a great honour and, above all, a pending task.
the EU Environment, Maritime Affairs and Fisheries Commissioner Karmenu Vella expresses this concept in the best words:
 "Two-thirds of Europeans live in towns and cities. Their health and well-being depends on how well city authorities address environmental challenges. The European Green Capital and European Green Leaf Awards recognise these remarkable efforts of environmentally-friendly cities. I am delighted to see cities from across the EU coming forward to show their progress towards a greener future. The winners to date are role models and inspire other cities to make their urban spaces sustainable and ultimately more enjoyable places in which to live, work and play."
Before the Dutch city the other honourable ones were: Stockholm, Hamburg, Vitoria Gastiez, Nantes, Copenhagen, Bristol, Ljubljana and Essen.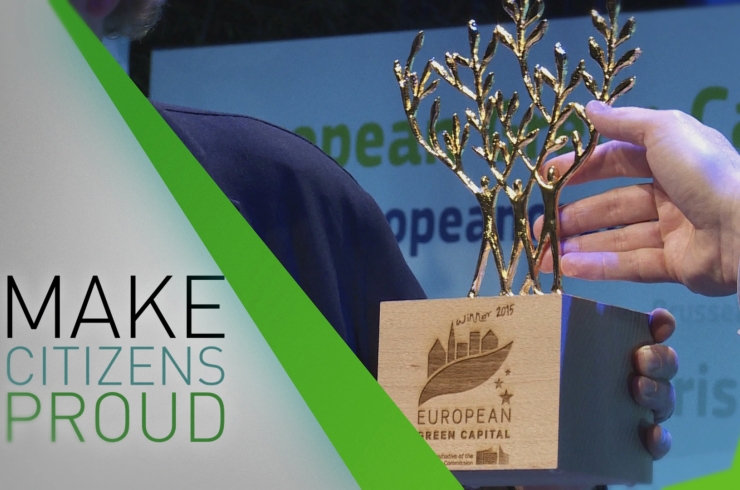 Anything to notice?
Unluckily, with much despair,  the south is the great absent.
Regarding the original initiative only Madrid was playing a role and again, only the Spanish city Vitoria Gastiez has been nominated as the only Southern winner of the prize.
Why is it like that?
At a forum held in the context of the EU Development Days 2016, the moderator Jean-Pierre Elong-Mbassi (Secretary General of United Cities and Local Governments of Africa) summarises this way:
"There is no magic recipe to solve all the problems, but efforts should start with national policy, followed by participation and consultation of people living in the cities. Cities should be designed. They need a legal framework and a design for the physical and urban aspects. Financial design is also needed. Since there is expenditure, there is a need for income. It must be shown that money can be raised for investment.These are the pillars of urbanisation. Political will is required to bring them all together. At least 50 % of city land should be public land, for roads and open spaces."
Unluckily, it seems like the Kusznets curve is hunting us back again, given the political, financial and economic issues tackling the southern European countries lately.