On Saturday September 3rd   China and US announced their ratification of Paris Agreement, the result of last year's COP 21.
It has been big news! But not just for the reasons you might address in your mind.
An historical happening
First of all, but not for importance, the announcements  have occurred under the framework of the G20, the first one held in China.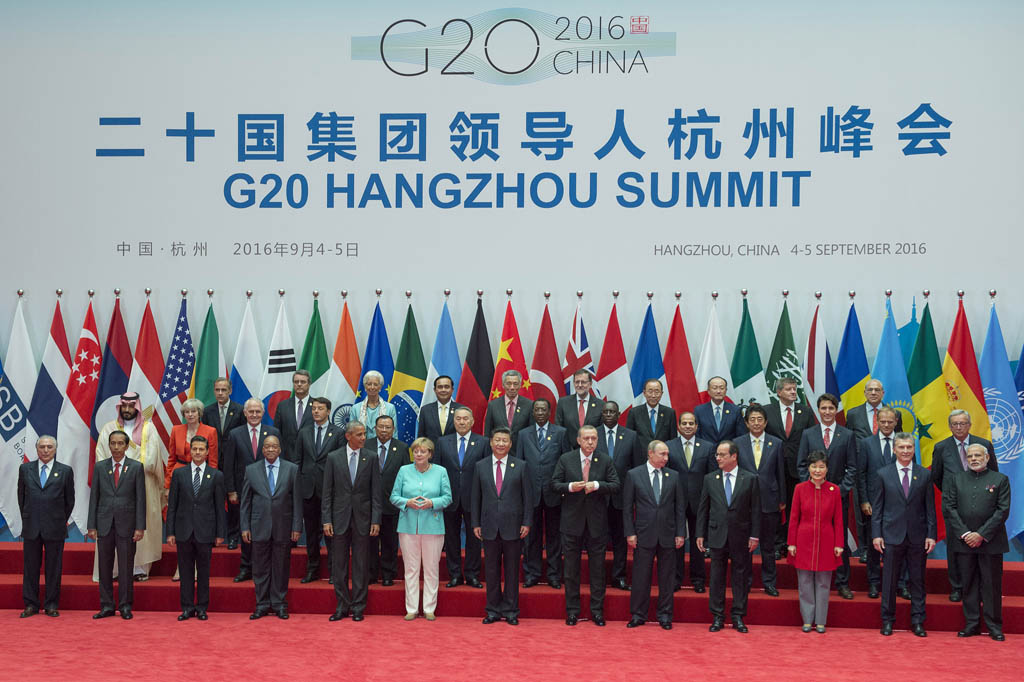 It is a big sign of openness towards the oriental superpower from all of its 19 peers, and in particular from the US (read second point below) , with whom there was an historical critical relationship.
Even though G20 is a meeting of governors about policy issues in general, and in particular recurrent focus has always been put on the economy as central bank governors are permanent part of the invitees, the Chinese edition was prepared in order to be under the sign of the environment: the CNN in this reportage shows how China has been closing factories around the area of Hangzhou (where G20 is actually taking place) in order to gain cleaner air.
Let's say that China wanted this 11th edition to be flawless.
Secondly, according to the press, it has been the last official trip of President Obama to the East.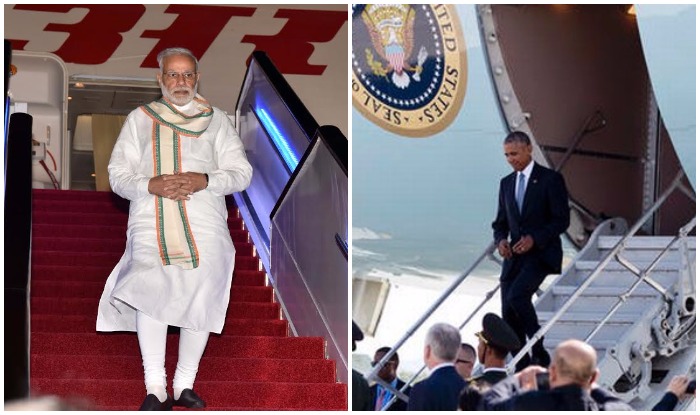 Obama has been reported to be taking more courageous actions. His last year, according to the Washington Post, had one objective: the one to remain relevant. Aka Cuba, COP21,  support to gay marriages among other achievements. According to this perspective, Obama might have accelerated and favoured the ratification of Paris Agreement in his own and in the Chinese country in order to make sure his strains were not to vanish soon. For example by having elected  an "alternative" president.
From Donald Trump's tweets "This very expensive GLOBAL WARMING bullshit has got to stop. Our planet is freezing, record low temps,and our GW scientists are stuck in ice." or
"The concept of global warming was created by and for the Chinese in order to make U.S. manufacturing non-competitive. "
.Moreover Mr. Trump publicly announced he wanted to dismiss as President the  US signature  from the Paris Agreement.
So a little bit of hurry is more than understandable.
Of course, we are not blind, other interests too played a role in this renewed  transpacific friendship: for example the TTIP. And, in areas other than Climate, the China-Us relationship is very much still troubled: see military basis or the denied red carpet and stairway at Obama's arrival in the Chinese Airport. Caution is needed.
Then, the contemporaneous ratification of China and US means that the two biggest emitters in the world agreed to a green transition.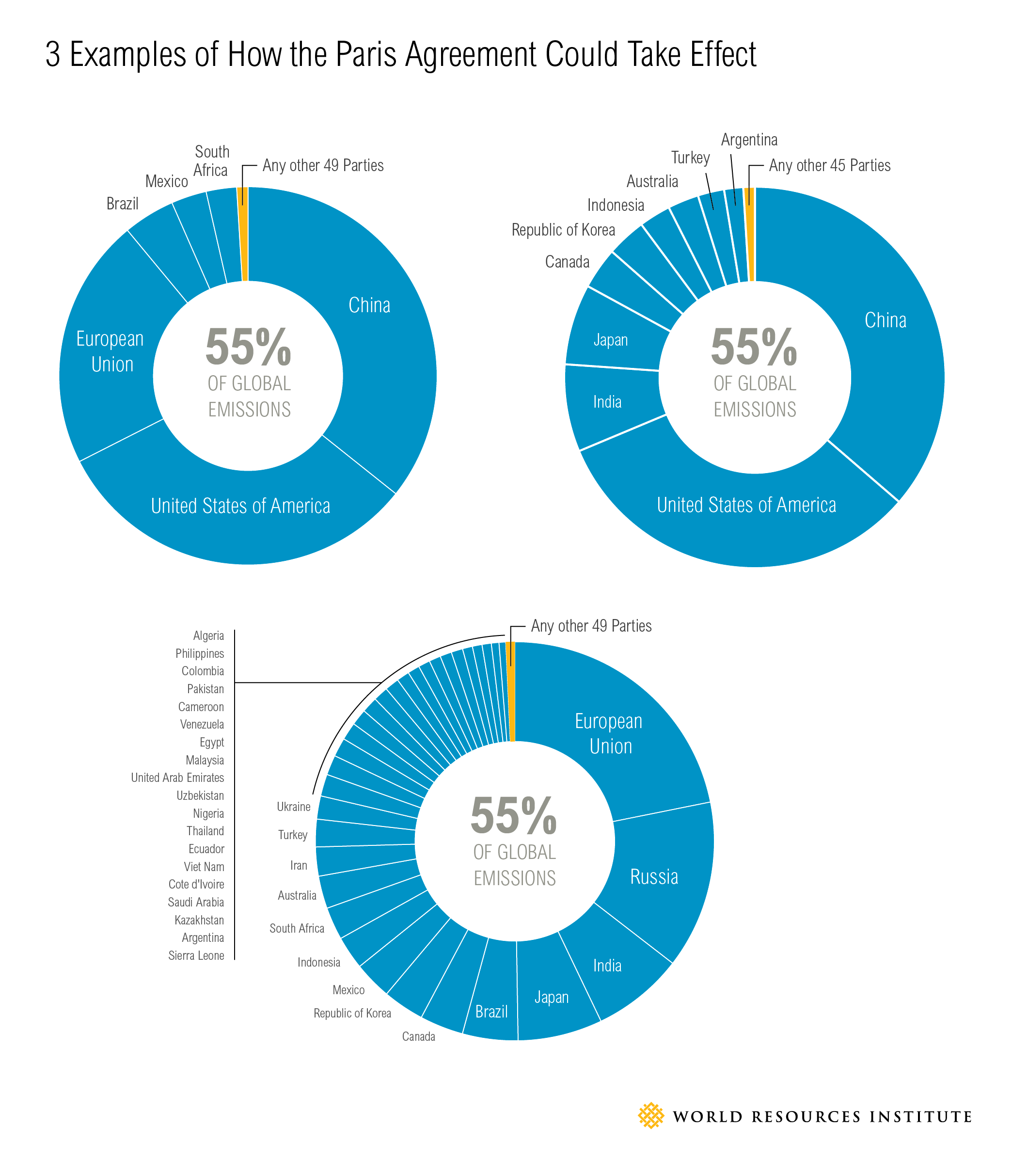 According to Maplecroft, a consultancy company, China is responsible for  about 6,018 million tons of greenhouse gases per year. Then Us comes to the top accounting for 5,903 tons/year.
These numbers mean also that the Paris Agreement is no more at its babysteps.
The Paris Agreement is coming into force only  when countries representing at least 55% of total global greenhouse gasses, and  at least 55% of the population join the agreement  before September 3rd only 24 countries ratified the Agreement: Bahamas, Barbados,  Belize,  Cameroon,  Democratic People's Republic of Korea,  Fiji, Grenada, Guyana, Maldives,  Marshall Islands, Mauritius, Nauru, Norway, Palau,  Peru, Seychelles, State of Palestine, st. Kitts and Nevis, St. Lucia, St. Vincent and the Grenadines, Tuvalu. As you can read yourselves, only very minor emitters. Indeed,  with Us and China counting alone for nearly 40% of global emission we are getting very close to the arrival (or starting point?).
Lastly, another environmental issue which has been raised during this G20 is the overproduction of steel.
In fact, EU representatives Juncker and Tusk allegedly made some pressures on China, responsible of very cheap steel,  as this issue in undermining the European trade. But also India is looking at this issue closely, as The Telegraph has been reporting.
However, still no news is available on this topic, though.
At the end of the day…
UN secretary, Ban Ki Moon summed up this G20 edition with precise words, which we hope will be bringing about some good luck "This G20..was the best one ever".